Petit Filous
Mischief Makes Us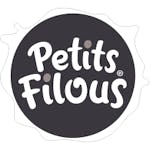 Petit Filous' new brand platform, Mischief Makes Us, seeks to reassure parents that mischief is healthy and that Petits Filous gives kids the strength and energy to get up to all the mischief they want to.
"Mischief often gets a bad wrap, but in reality It's how kids learn and grow - by pushing boundaries and trying new things. It's also lots of fun and what inevitably helps shape us into the people we grow up to be. There's wonder in the chaos and it's the mischief that makes us." - Andy Thirsk, Senior Creative, Publicis•Poke.
The 30 second TV ad shows genuine mischief in action. A crack brother and sister team on a heist in the middle of the night while sleeping over at grandpa's house. Through the havoc they wreak, they help to strengthen the bond with their doting grandpa. 
As part of the campaign launch Petit Filous will change its name to Little Rascals across all social channels and through in store promotions. 
Interested in working together?